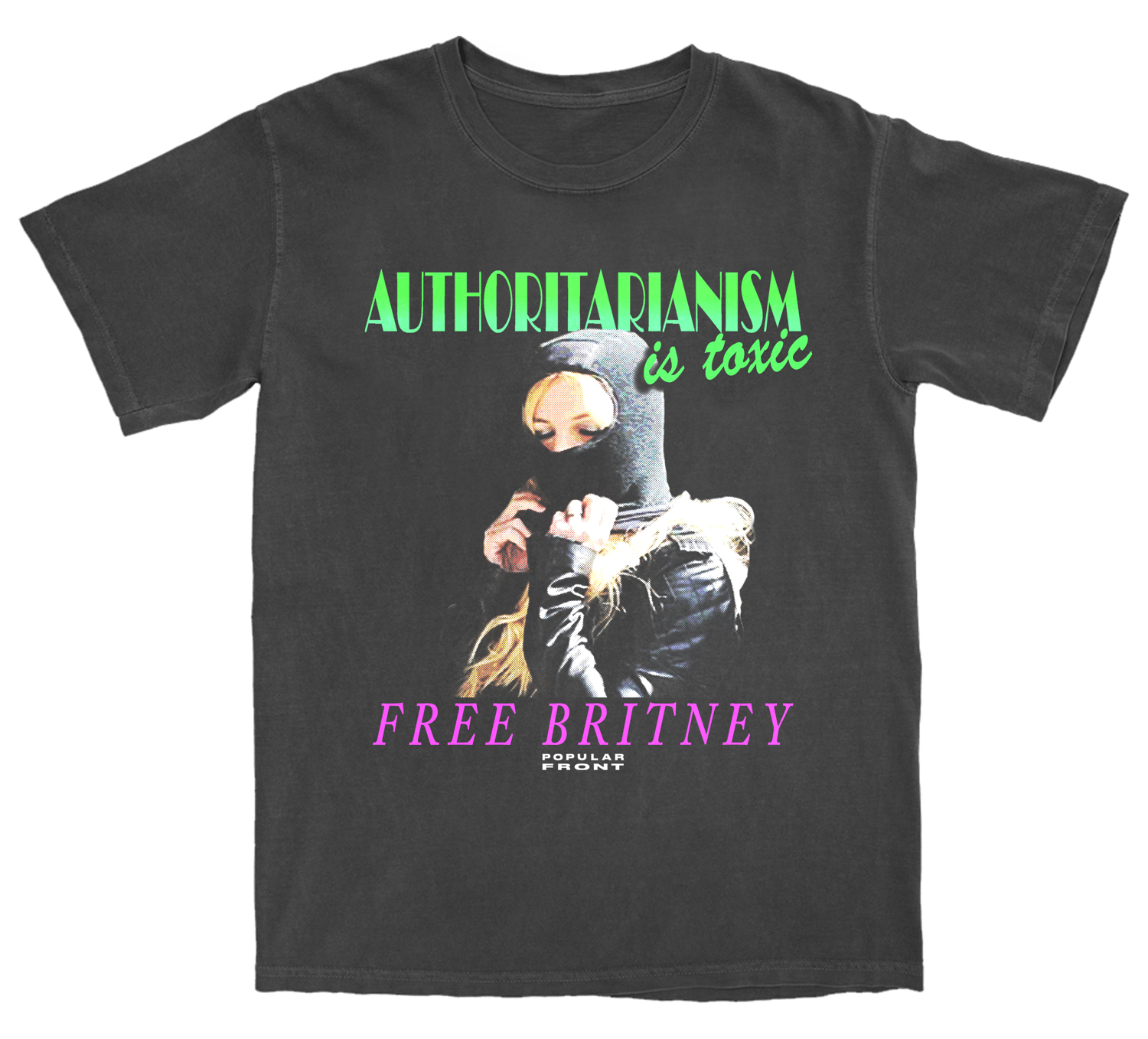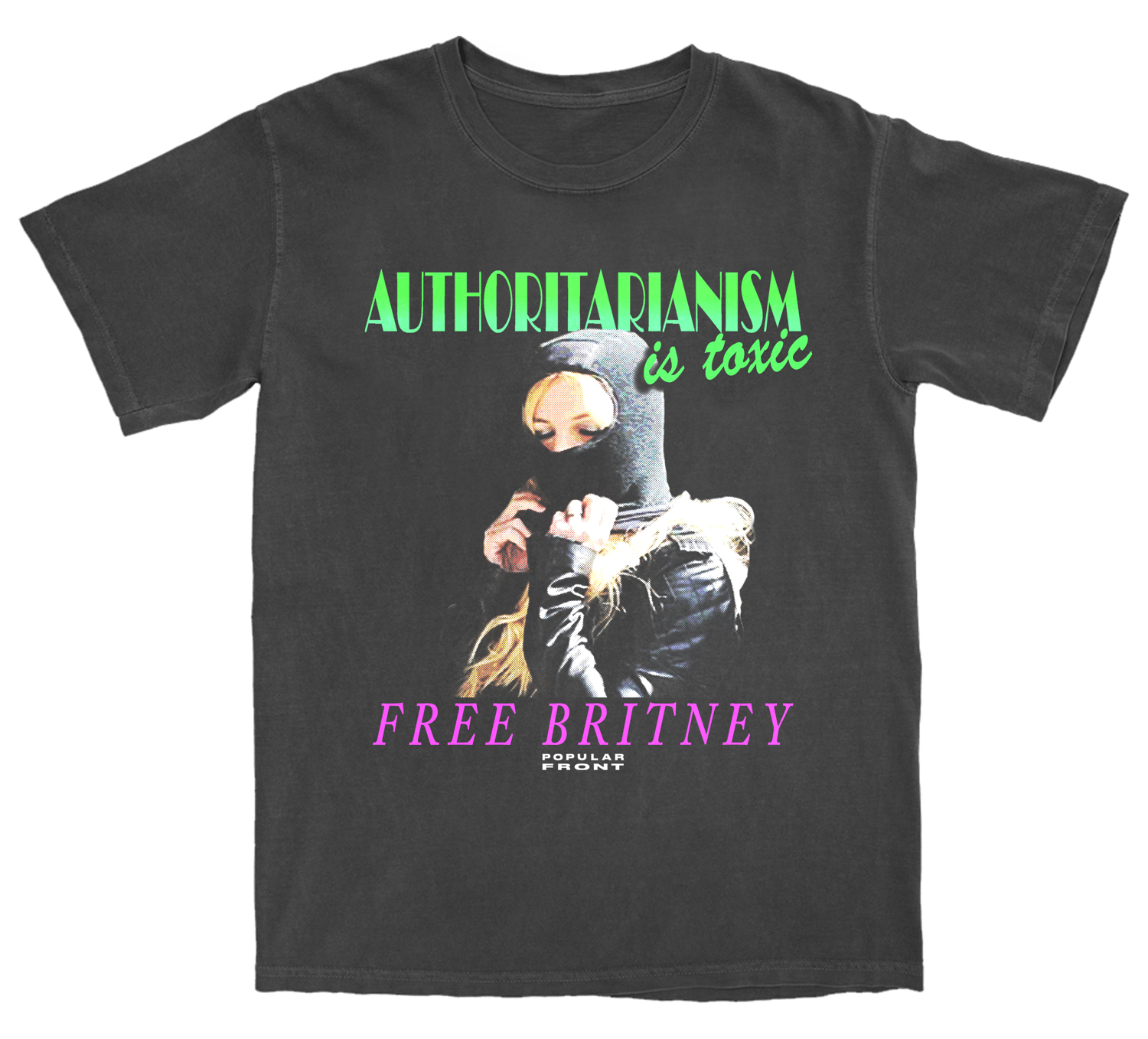 Free Britney Tee
£20.00 GBP / Sold Out
You've probably heard that singer Britney Spears is living under a hellish legal situation where her dad can, by law, control huge parts of her life. It's called a "Conservatorship". Spears is battling the way it's being used in a deeply authoritarian and abusive manner. She's not even allowed to have her birth control removed because of this legal binding.
The whole situation is vile, but Spears at least has the money to fight it in the courts. There are many women across the world that are living in similarly abusive and controlling situations who don't have the money or security to escape them.
So, we'll be donating 100% of the profits from the sale of this FREE BRITNEY / anti-authoritarianism t-shirt to the National Women's Law Center, a charity that helps underprivileged women battle legal situations in the courts.
(If you think it's a bit "weird" that Popular Front is getting behind this, you don't know Popular Front. We are weird. It's a good thing. Also, we've been donating money to charities that help those living in poverty since we first launched in 2018. If you don't like the ideas behind this shirt / campaign, we don't care.)
DESIGN BY ADAM DOYLE
instagram.com/spicebag.exe
● 100% cotton Gildan t-shirt
● All eco-friendly inks
● Pre-shrunk t-shirt
● If you mess up your own address that's on you, we can't change it
● Sorry but we are not responsible for lost or stolen mail
● All sales are final, no refunds
● Due to covid some International mail may take a lot longer than usual